Bundesliga leaders Bayern whitewash Union Berlin 5******
BERLIN, Oct. 30 (Xinhua) -- Bayern Munich recovered from their hammering German Cup exit and returned to winning ways after cruising 5-2 past Union Berlin at the 10th round of Bundesliga on Saturday.。
The Bavarians left no doubt that they wanted to make amends for their 5-0 knockout as the Bundesliga front runners took the reins from the staring whistle after Leroy Sane missed the target just wide with 7 minutes gone.。
Bayern was rewarded eight minutes later though as Robert Lewandowski broke the deadlock after capitalizing on a hand ball penalty.。
The Pole wasn't done with the scoring and wrapped up his brace with 23 minutes played after curling a free kick past Union goalkeeper Andreas Luthe into the top right corner.。
Although the German giants were two goals in front, they pressed frenetically forward as Lewandowski tested Luthe in a one-on-one before Sane tripled the advantage by latching onto Thomas Muller's assist in the 34th minute.。
The hosts eventually showed a sign of life in the closing stages of the first half as Niko Giesselmann beat Bayern custodian Manuel Neuer from eight meters to make it 3-1 on the scoreboards.。
Union came out highly motivated after the break and came close twice, but Neuer denied Sheraldo Becker and Timo Baumgartl in quick succession in the 51st minute.。
Becker continued to keep Bayern's defence busy, but Neuer was once again on guard to defuse Becker's shot to the far post moments later.。
Bayern responded clinically and established their three-goal lead out of thin air as Kingsley Coman danced through Berlin's defence before finishing off a counterattack into the roof of the net at the hour mark.。
Resilient Union remained unimpressed and halved the deficit four minutes later when Kevin Behrens teed up for Julian Ryerson, who made no mistake to overcome Neuer from inside the box.。
Bayern responded in style and put the result beyond doubt after Dayot Upamecano raced down the pitch before finding Muller, who made it 5-2 from 12 meters in the 79th minute.。
"We ensured a good start into the game. The two conceded goals are annoying, but we are nevertheless satisfied with the win as we have shown a reaction," Bayern goalie Manuel Neuer said.。
With the result, Bayern maintain their one-point lead atop the standings meanwhile Union Berlin slipped to the 6th spot after suffering its second loss of the season.。
Elsewhere, runners-up Borussia Dortmund remain on Bayern's heels after seeing off Cologne 2-0 on the goals from Thorgan Hazard and Steffen Tigges.。
Third placed Freiburg extended their unbeaten run to 10 games after moving 3-1 past newly promoted Greuther Furth, who suffered their 8th straight defeat.。
Wolfsburg ended their three-game losing streak and reaped a 2-0 win over Bayer Leverkusen while wasteful Mainz edged bottom side Arminia Bielefeld 2-1. Enditem。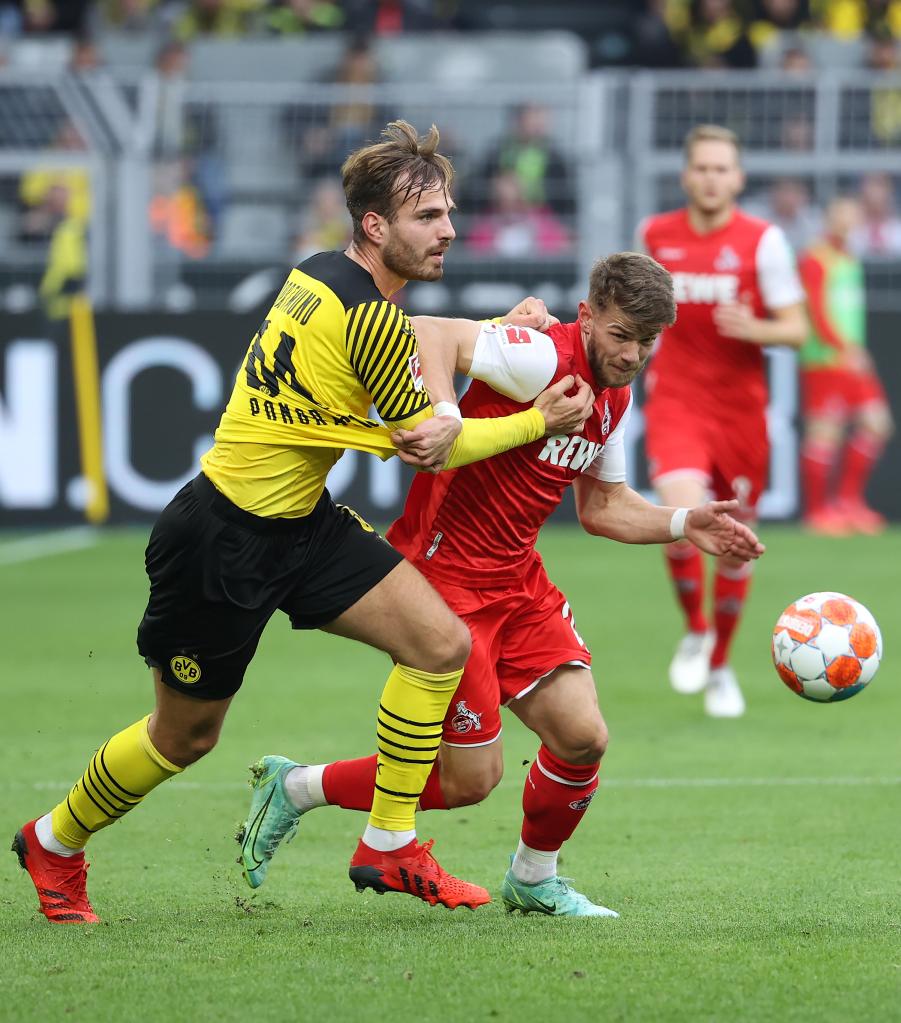 Martin Pongracic (L) of Dortmund vies with Jan Thielmann of Cologne during a German first division Bundesliga football match between Borussia Dortmund and FC Cologne in Dortmund, Germany, Oct. 30, 2021. (Photo by Joachim Bywaletz/Xinhua)。
Marius Wolf (L) of Dortmund vies for header with Benno Schmitz of Cologne during a German first division Bundesliga football match between Borussia Dortmund and FC Cologne in Dortmund, Germany, Oct. 30, 2021. (Photo by Joachim Bywaletz/Xinhua)。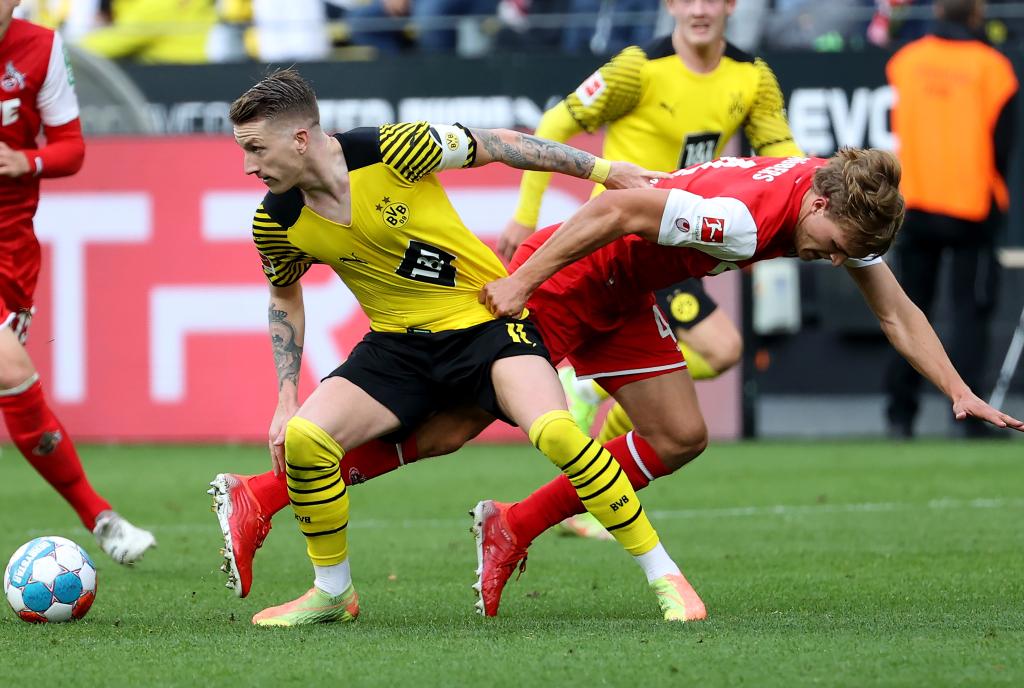 Marco Reus (L) of Dortmund vies with Timo Huebers of Cologne during a German first division Bundesliga football match between Borussia Dortmund and FC Cologne in Dortmund, Germany, Oct. 30, 2021. (Photo by Joachim Bywaletz/Xinhua)。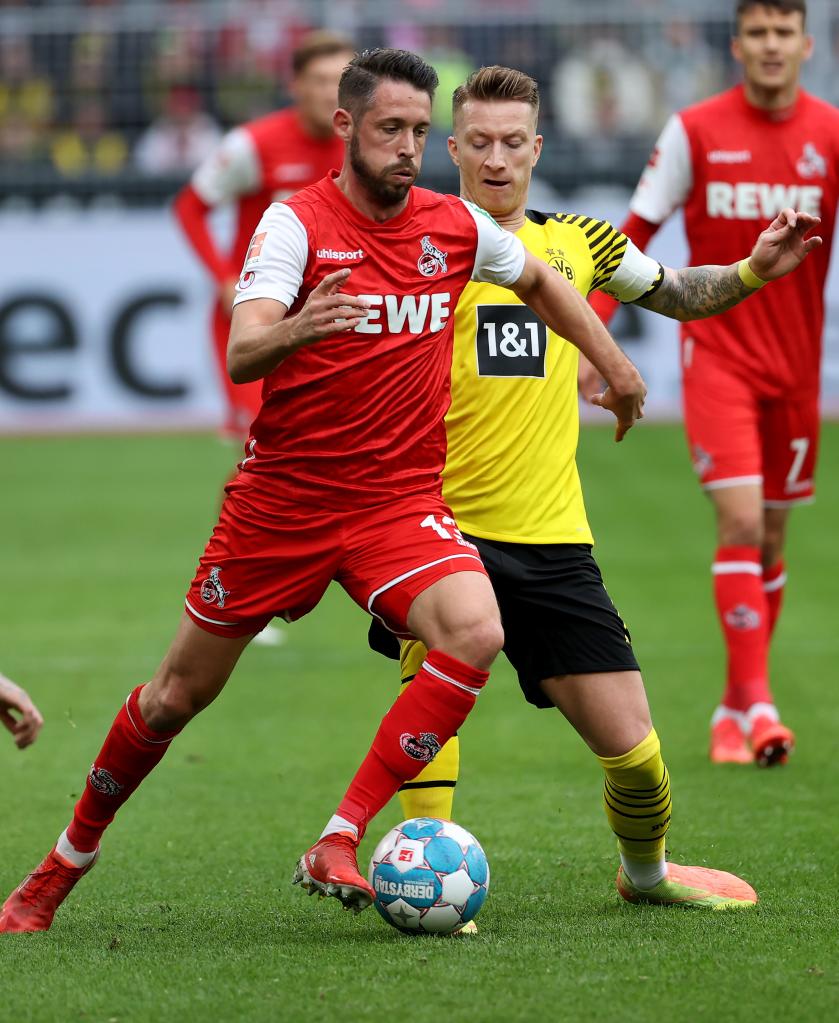 Marco Reus (R) of Dortmund vies with Mark Uth of Cologne during a German first division Bundesliga football match between Borussia Dortmund and FC Cologne in Dortmund, Germany, Oct. 30, 2021. (Photo by Joachim Bywaletz/Xinhua)。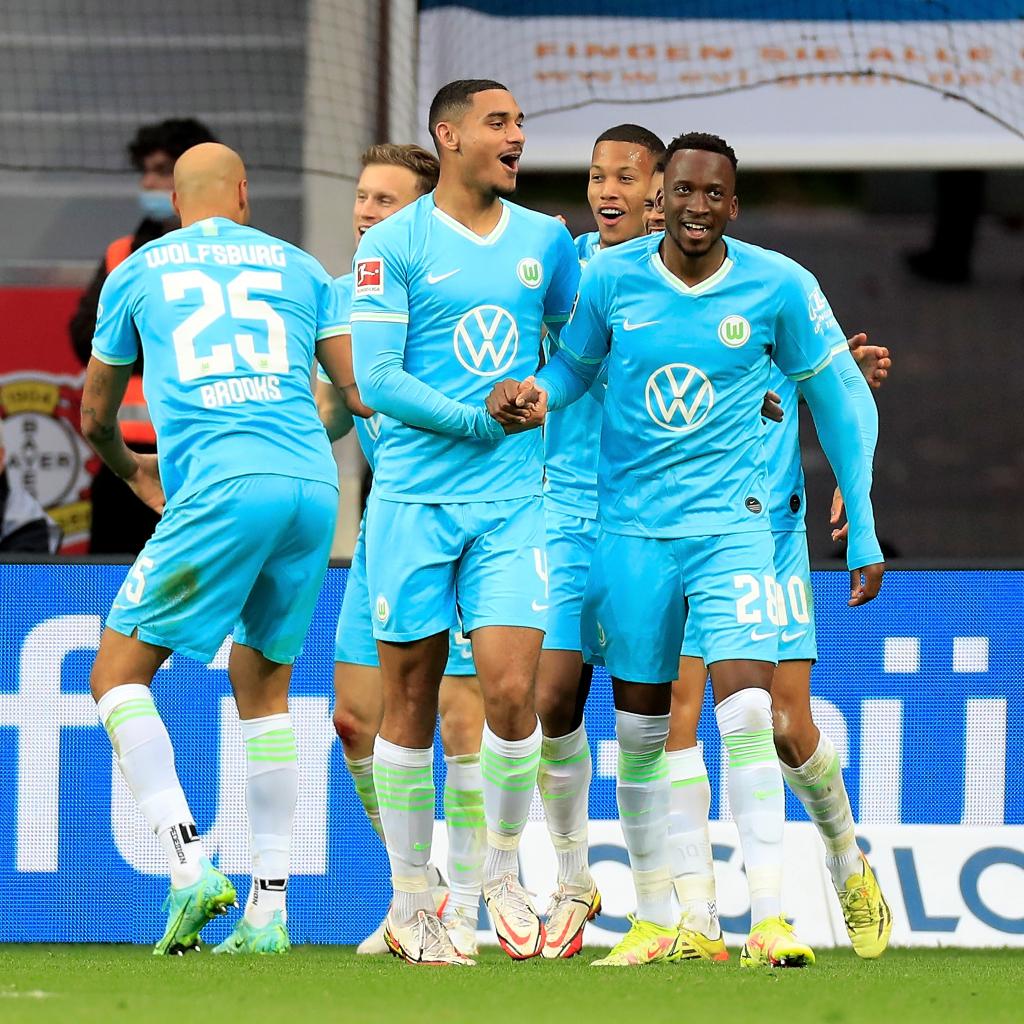 Players of Wolfsburg celebrate during a German first division Bundesliga football match between VfL Wolfsburg and Bayer 04 Leverkusen in Leverkusen, Germany, Oct. 30, 2021. (Photo by Ulrich Hufnagel/Xinhua)。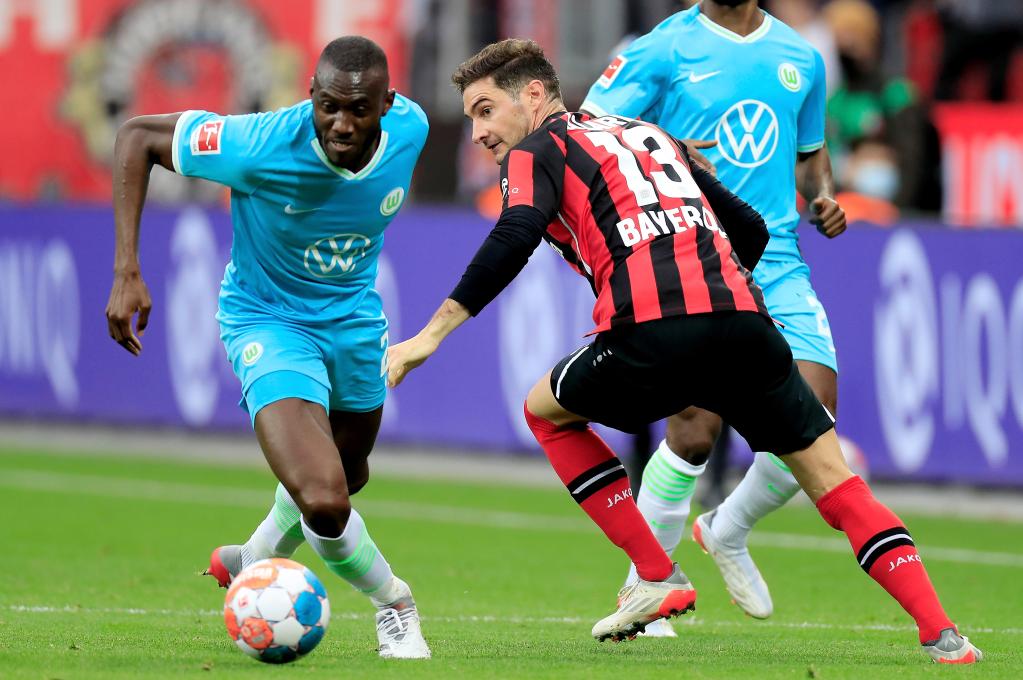 Josuha Guilavogui (L) of Wolfsburg vies with Lucas Alario of Leverkusen during a German first division Bundesliga football match between VfL Wolfsburg and Bayer 04 Leverkusen in Leverkusen, Germany, Oct. 30, 2021. (Photo by Ulrich Hufnagel/Xinhua)。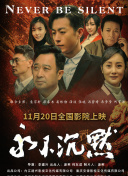 Germany suspends certification of Nord Stream 2 pipeline******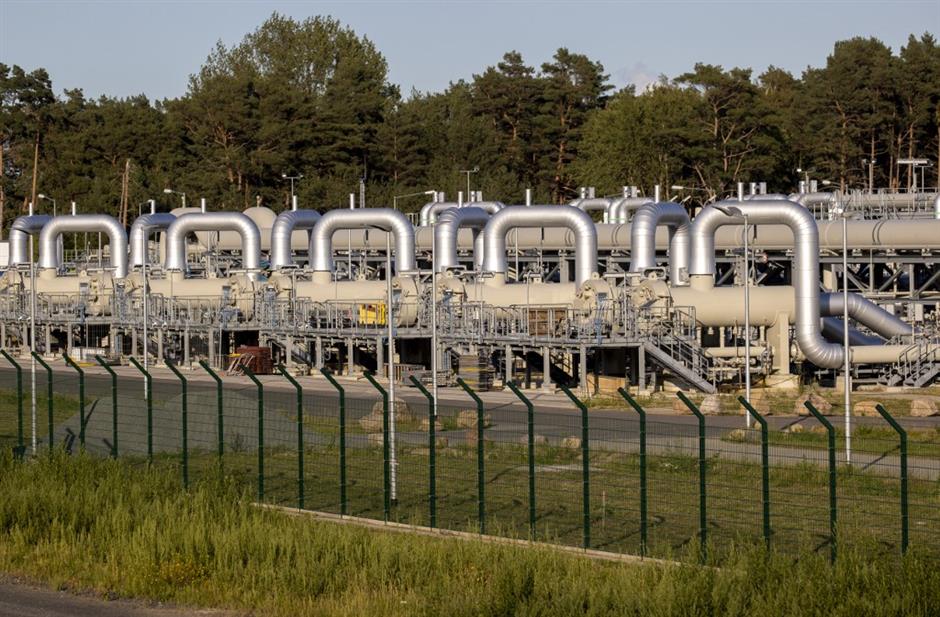 AFP
This file photo taken on September 7, 2020, shows the Nord Stream 2 gas line landfall facility in Lubmin, north eastern Germany.
German Chancellor Olaf Scholz announced on Tuesday the suspension of the certification process of the Nord Stream 2 natural gas pipeline citing Russia's course of action over Ukraine.
"The situation today has fundamentally changed," he told journalists. "We will reassess the situation that has evolved over the past few days."
"I asked the Economy Ministry today to withdraw the existing report on the analysis of supply security at the Federal Network Agency," Scholz said, adding that it was a necessary administrative step to prevent the certification and thus the operation of Nord Stream 2.
The Ministry of Economic Affairs would now make a new assessment of the security of supply taking the last days' development into account, he said.
Russia's decision to recognize "the Lugansk People's Republic" and "the Donetsk People's Republic" as independent states was a "serious breach of international law" that violated the Minsk agreements and the Charter of the United Nations, Scholz said.
Scholz said it is now important to "prevent a further escalation, and thus a catastrophe. That is what all our diplomatic efforts are aimed at."
The Nord Stream 2 pipeline is expected to transport 55 billion cubic meters of natural gas annually from Russia to Germany via the Baltic Sea. The 1,234-km pipeline, however, has been lying idle, pending a go-ahead from Germany and the European Union.
【百度彩票app下载-官方版下载👉👉十年信誉大平台,点击进入👉👉 打造国内最专业最具信赖的彩票平台,为您提供百度彩票app下载-官方版下载用户登录全网最精准计划软件,APP下载登陆,强大的竞彩网上推荐!!】
陕西省卫健委:打新冠预苗8岁之上少年儿童和父母与此同时签订知情同意书******
  当今,我国新冠病毒预苗接种工作中有序推进,关键工作是积极推进新冠病毒预苗提升针接种和3—11岁群体预苗接种。为了更好地让大伙儿对预苗接种有大量认知能力,恰当掌握接种禁忌,降低预苗接种迟疑,提升接种意向,11月4日起省卫生健康委机构省疾控中心权威专家就人民群众关注的预苗接种有关难题开展解释。
  难题:3-11岁少年儿童接种新冠病毒预苗有什么常见问题?
  由于3-11岁年龄层归属于未成年,沒有彻底民事行为能力水平的独特性,该年龄层群体接种新冠病毒预苗必须 监护人随同,在其中3-8岁少年儿童需由监护人签署预苗接种同意书,8岁之上需少年儿童和父母与此同时签署同意书。
  接种提前准备:少年儿童监护人必须 掌握新冠肺炎病症和新冠病毒预苗接种有关专业知识,为少年儿童带上接种证,身份证件(或户口本);接种前防止小孩空着肚子,疲劳,提示小孩当日穿比较宽松的衣服裤子便捷接种。
  在接种当场时,监护人要将小孩的身体状况,心理状态焦虑不安状况,接种预苗的忌讳及病症史等属实告之接种医师。
  接种时,监护人要全程看护,并留意维持一米线的间距,全程佩戴口罩。
  接种后,在现场留观30分鐘,如发生不适感,请立即认识当场工作员。
  接种当日,维持接种部分面部清洁,防止拿手搔抓接种位置;如产生疑是副作用,汇报接种企业,必须 时立即就诊。
  接种新冠病毒预苗后48个小时内提议不做新冠病毒抗体检测。
  华商报新闻记者 李琳。
来源于:华商网-华商报。
编写:报刊社方方正正。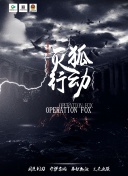 Palmeiras eye move for Colombian midfielder Atuesta******
RIO DE JANEIRO, Dec. 12 (Xinhua) -- Copa Libertadores champions Palmeiras are in talks with Los Angeles FC about the possible signing of Colombian midfielder Eduard Atuesta, according to Brazilian media reports.。
Atuesta has long been on the radar of Palmeiras, who are prepared to offer the 24-year-old a long-term contract, Globo Esporte reported.。
The playmaker, a former member of Colombia's under-20 and under-23 teams, is contracted to Los Angeles until December 31 next year.。
He has made 111 appearances and scored nine goals since joining the Major League Soccer outfit from Independiente Medellin in 2018.。
Palmeiras manager Abel Ferreira has expressed a desire to strengthen his squad despite clinching a second consecutive Copa Libertadores title with a 2-1 victory over Flamengo in last month's final.。
The Sao Paulo side finished third in Brazil's 2021 Serie A, 18 points behind champions Atletico Mineiro. Enditem。
女星红毯大赏:姚晨造型被吐槽,刘亦菲像公主
1.中国互联网视听节目服务自律公约
2.皇马2-1逆转升班马夺开门红 阿拉巴任意球绝杀
3.【天天资讯】预计2023年发布,迈巴赫EQS SUV谍照曝光
4.申雪、赵宏博为挖掘机驾驶员夫妇圆梦